Advantages Of An Industrial Videoscope
Advantages of an industrial videoscope
Currently, an industrial videoscope is more and more used in visual testing(VT), compare to a traditional videoscope, there are advantages as the following.
1. An industrial videoscopes has higher display resolution, better image quality.
Compare to traditional videoscopes, JEET industrial videoscopes have apphire lens to protect mega HD camera , color IPS HD, all sight viewing angle, sunshade design. Therefore, it has a higher display resolution and better image quality.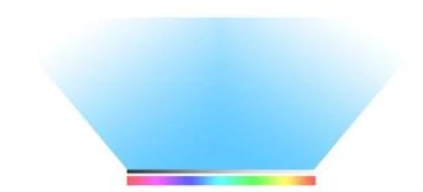 2. An industrial videoscope is able to use in complex detection environment.
According to different detection environment and requirement, JEET industrial videoscopes have front view, side view, and front view& side view(dual cameras), different tube diameter and length to satisfy different detection requirement.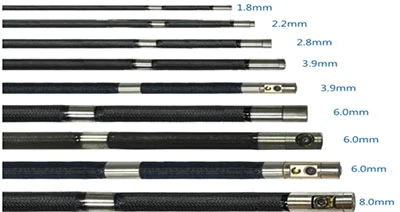 3. An industrial videoscope has wide angle of FOV 360°accurate articulation with joystick design makes the inspection much easier, and the maximum bending angle of probe for every direction is >150°.
The maximum bending angle of JEET industrial videoscope is>190°, and it is much easier to inspect and find out flaws details.

4. An industrial videoscope has light weight, portable,and easy to use
JEET industrial videoscopes, an inspector controls the articulation via the direction handle, easy to use by one hand, the batteries working time is ≥8 hours, and are able to inspect anytime.
5. The materials of traditional videoscope tube is stainless steel, however the materials of industrial videoscope tube is wear resistant tube.
The material of JEET industrial videoscope is wear resistant, therefore the wear resistance improve a lot, and also enhance the effective of inspection jobs.
JEET, CHINESE LEADER MANUFACTURER OF INDUSTRIAL VIDEOSCOPES
Shenzhen Jeet Technology Co., Ltd, known as JEET VIDEOSCOPE,specialize in research and development, production,sales and inspection service of industrial videoscopes. JEET products are widely used in different industries, such as Automotive Manufacturing, Precision Casting, Automotive Maintenance, Police security Checking, Aviation and Aerospace Area, Special Inspection Institute,Pharmaceutical Machinery, Non-Destructive Testing(NDT), Material Analysis,Explosion-proof Detection, Power and Energy, Industrial Equipment, Life Environment, Military Industries, etc. Products are well sold all over the world.