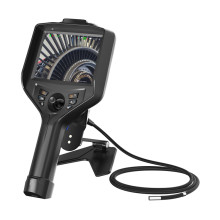 JEET T51X Series 2.2mm 4-Way Articulating Videoscope, Joystick Videoscope, ,Remote Visual Inspection Borescope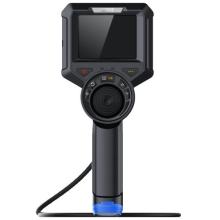 mega pixels, 6mm industrial endoscope, joystick-control 360° accurate articulation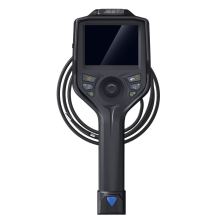 Can replace pipelines with different diameters and lengths independently

What is industrial videoscope?
An industrial videoscope is a flexible inspection tool used to remotely inspect areas that are not otherwise visible. An industrial videoscope is typically used for visual or non-destructive testing.
What is a industrial videoscope used for?
Industrial videoscopes can be widely used in a variety of fields, such as automobile manufacturing, precision casting, car maintenance, public safety, aviation, aerospace, special inspection institutes, food and chemical pipelines, pharmaceutical machinery, energy and power, municipalities, rail transportation.In places where you do not need to destroy the equipment for testing almost all can use industrial videoscopes
How to choose an Industrial videoscope?
This requires analyzing your needs in several dimensions, such as:

Rigidity and flexibility.
Size and length.
Angle of View (AOV) and Field of View (FOV)
Magnification and Illumination.