3D measurement system can accurately measure the size of defects · Automatic locking and precise positioning.  Browse 3D measurement industrial videoscopes and borescope equipment. Choose from a range of systems for portable imaging from JEET.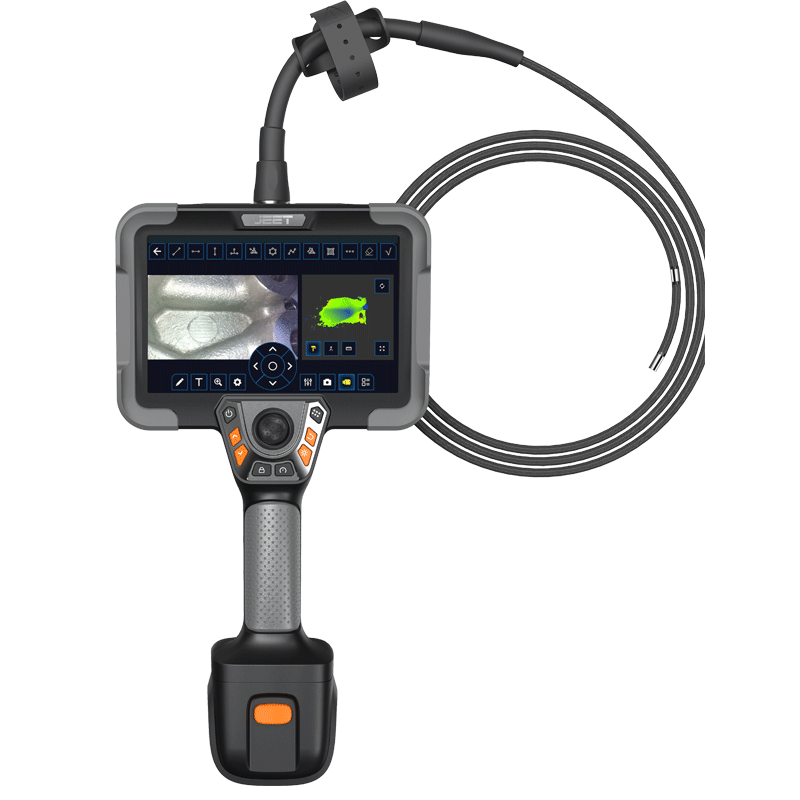 It has the function of fast and high precision global scanning, which can realize 3D cloud modeling and 3D measurement.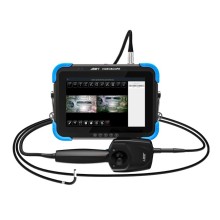 Choose from a range of 3D industrial videoscope for portable imaging from JEET.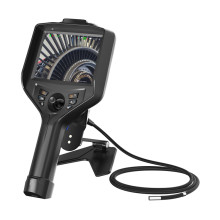 portable videoscope/joystick videoscope/interchangeable tube/HD image quality/
Aerial borescopy is mainly to detect which places?
① detecting burrs, residues, etc. of the main engine airflow passage components, any cracks or related defects, and solving safety hazards if related problems are found.
② detect surface defects of aircraft engine high-pressure pressurizer, including bumps, cracks, residues, flatness, etc., any bubbles and cracks may cause aircraft crashes.
③ detect cracks, bumps, bubbles, etc. of the engine turbine at all levels of the rotor blades to ensure normal blade operation.
④ detect the engine combustion chamber situation, to ensure that the combustion chamber is free of debris and the surface is free of defects.
⑤ detect other conditions inside the engine.