The essential inspection tool for core automotive parts_HD industrial borescope
The three major components of a car refer to the engine, chassis and transmission. The car engine is capable of converting other forms of energy into mechanical energy. The chassis of the car determines the comfort of the car during the driving process. The transmission mainly controls the forward and backward of the car by changing the rotation ratio.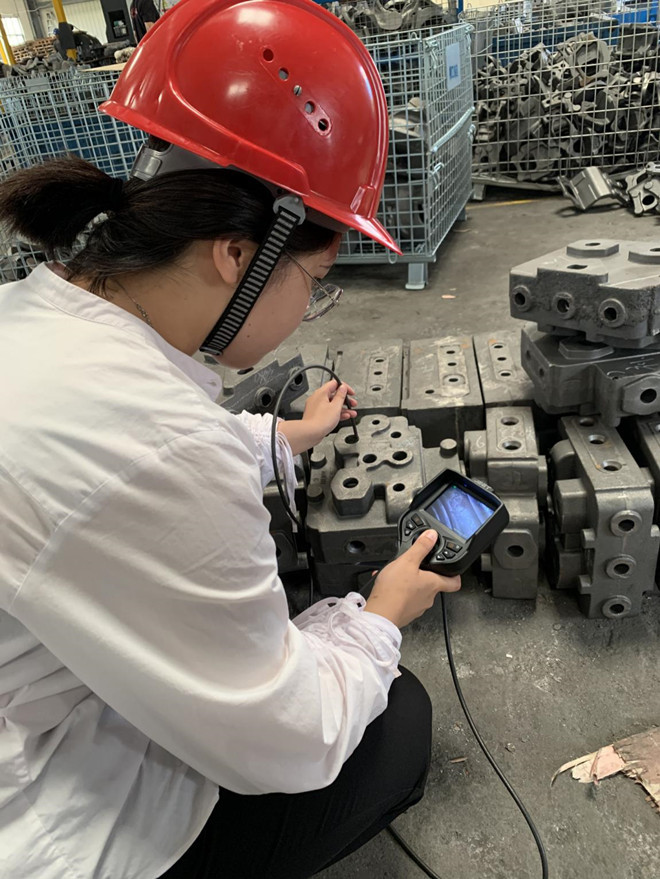 The main challenge of casting inspection in the automotive manufacturing industry is the complexity of the engine block structure, casting structure, and parts structure. For the engine castings and block inspection must be used to test the tool is the industrial endoscope inspection. Industrial endoscope can probe into the casting inside, the human eye can directly see the narrow gaps in the burr, trachoma and other phenomena, can directly determine whether the casting is qualified, effectively enhance the solution to the casting inspection gaps, small space problems, greatly improving the efficiency of detection. Therefore, the steering flexibility of the industrial endoscope, the pixels of the probe, the clarity of the display determines the situation of viewing burrs and trachoma during the inspection process.
JEET T51X series high-definition industrial borescope
handheld integrated design of the entire body can be one-handed operation of the rocker, control the probe 360 ° flexible and accurate steering, millions of high-definition camera to capture defects in the casting, TFT LCD display in the burr trachoma clearly visible.
  The car engine is the power and core of the car, so the production process and quality inspection of the engine block, castings and parts are particularly important in the production process of the car. This is not only the assessment of the production process, but also for product quality gate-keeping. JEET high-definition industrial endoscope inspection, automotive overhaul and manufacturing field essential good helper.